Optimize

 Every Step of Your Customer Journey
Use customizable sales funnels to boost leads, sales, and optimize for a better customer experience.
With DropFunnels, you can easily and quickly automate the growth of your business using our powerful funnel editing and optimization software.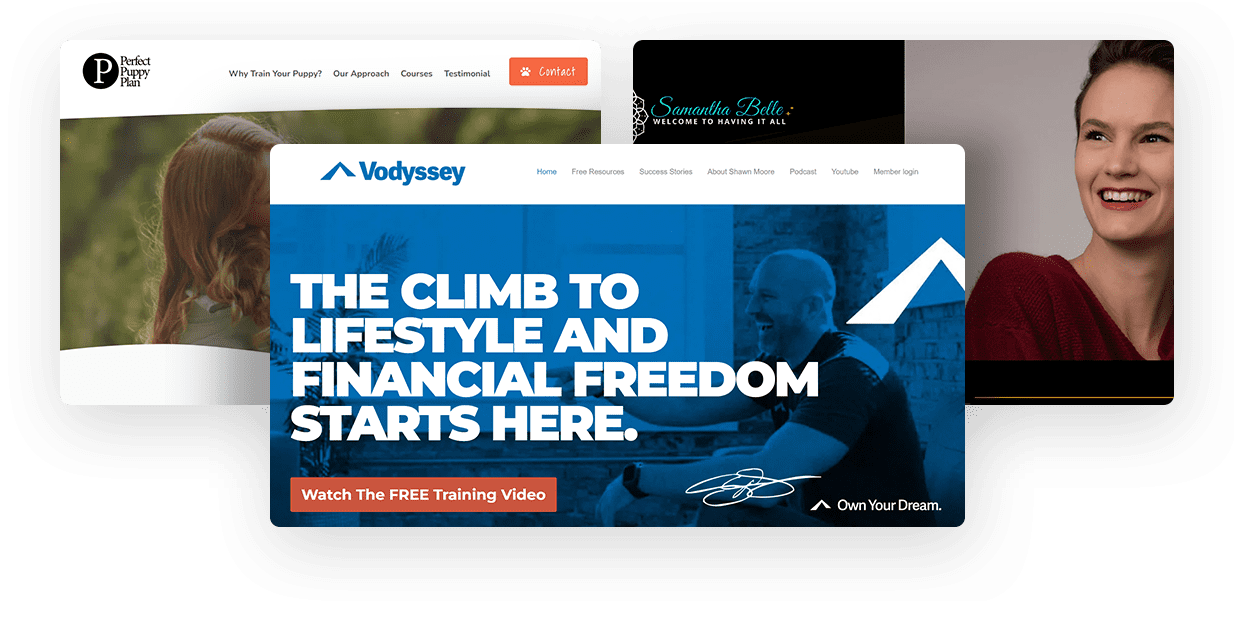 A funnel is an overarching term describing the combination of individual pages coming together to provide the prospect with clear, persuasive, and concise steps they can take to go from finding out about your brand all the way to becoming a customer. Some people call it a "customer journey" or "sales funnel."
Let us show you how it works…

Attention: The Customer Journey Begins
A potential buyer can hear about you in a variety of ways. Some will find you through your ads or blog posts. Others may see a post about you on social media or learn about you from a friend. This is sometimes called "top-of-funnel."

Curiosity: They Want to Learn More
They are interested because your content gives them the belief your business may be able to help. Creating that feeling of "maybe this is what I need" is exactly what this top-of-funnel content is designed to do. It creates a sense of value in your prospects' mind regarding your product/service.

Desire: They Know They Need What You're Selling
The prospect has gone through your funnel and is ready to make a decision. Through a strong customer journey and clear, persuasive content, they become convinced that the course, service, or digital product you introduced them to will help them.

Action: It's Time To Make a Move
The prospect takes action – they're prompted to buy your product, book a demo, or take the next step to work with you. The customer is now a part of your world, and you can strengthen your relationship with them, so they are ready for future offers and services that you develop as you scale.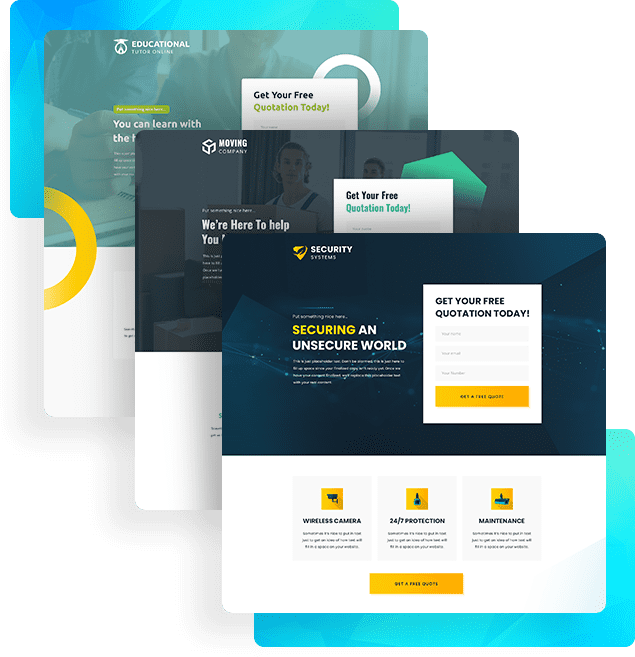 DropFunnels Features

for Sales + Marketing Funnels
DropFunnels is a tool that helps users create and customize sales funnels. You can build anything from scratch, or use our pre-built modules. There's no need for coding or complicated plugins. DropFunnels offers sales funnel examples and proven templates for digital courses and services. A great marketing funnel can be built once and collect sales over and over again.
Get started with lead generation, product launches, or webinar funnels in just a few minutes. There's no need to be a web designer or coding expert. You can use our checkout modules, opt-in forms, and testimonial blocks to increase conversions.
Select a Sales Funnel Template and quickly tailor it to your business. Fill in the blanks, customize the design, and start making sales or collecting leads in no time flat. With the funnel flow and copy taken care of, you're only a few clicks away from launching your new marketing funnel.
DropFunnels analytics dashboard and A/B testing lets you see trends and optimize your online sales campaigns for maximum results.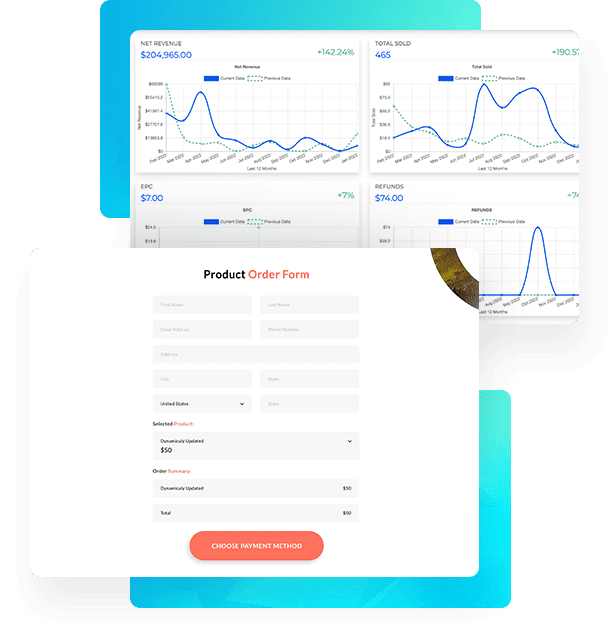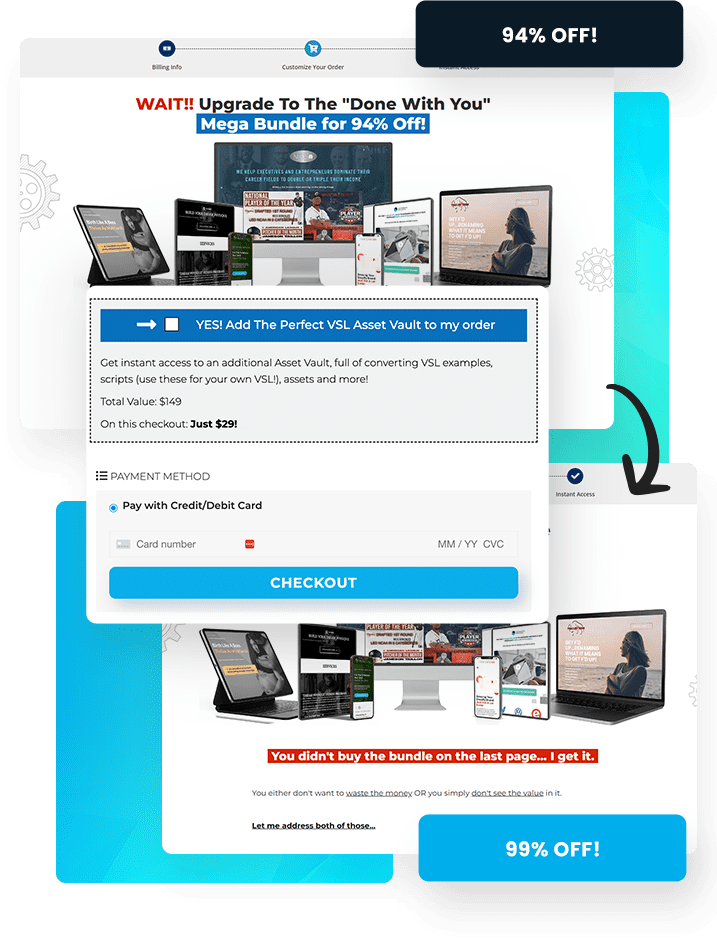 Order Bumps,

Upsells and Downsells
Order bumps let customers add additional products to their order with one click at checkout. This increases revenue without forcing the customer to add the item to their cart and checkout again.
Including upsells and downsells in a marketing funnel is an easy way to encourage customers to purchase more products, namely because they're already in the "buying mood." DropFunnels' sales funnels naturally guide customers to your other offers. After a sale, you can upsell a bonus offer to an already interested customer. This upsell might enhance or compliment the offer they already purchased.
DropFunnels' downsell features nurture your customer relationships. A downsell offers customers a less expensive version of a product or service they are already interested in. This is done for customers who are looking to save money or aren't ready for your high ticket offer. Your $27 book or online course may appeal to customers who can't afford your main product or service. DropFunnels' pre-built funnel flows provide aspirational customers with a steppingstone to future offers.
Email +

Autoresponder integrations
DropFunnels easily integrates with email marketing tools and autoresponders. collect leads through DropFunnels' opt-in pages and segment customer groups automatically.
With DropFunnels, you can use autoresponders to move leads through the marketing funnel. Send welcome emails, nurturing sequences, and time-sensitive promotions - all with a personal touch.
DropFunnels integrates with ActiveCampaign, AWeber, MailChimp, Constant Contact, and many more autoresponders, including our very own CRM tool, DropResponder. Using DropResponder allows you to cut unnecessary costs and keep everything on one platform.
You can use DropFunnels' native pipelines to manage leads and nurture campaigns via SMS or Email. You can also use email to drip your course content based on when a student starts your class, or deliver course content on a schedule for group coaching programs.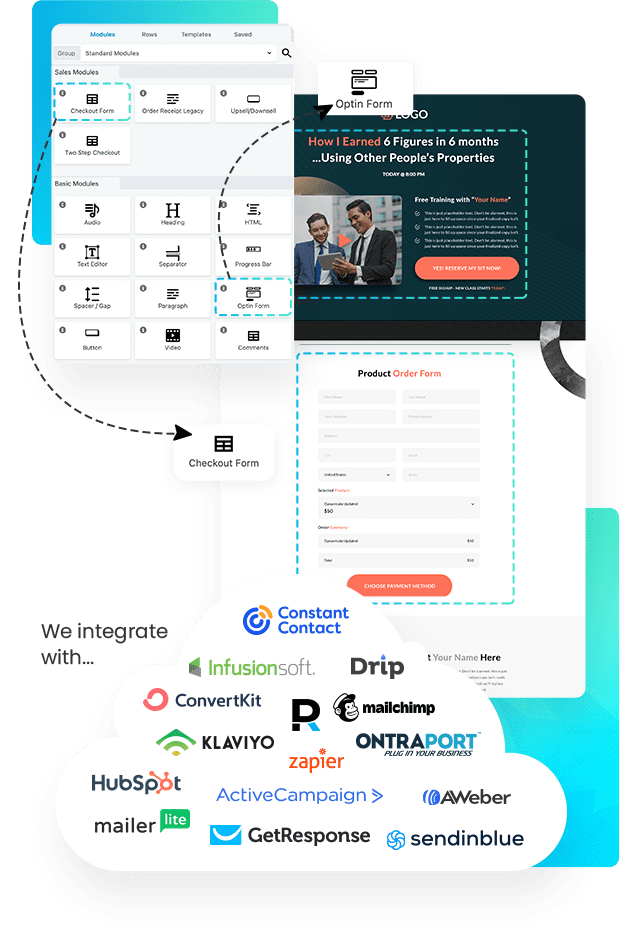 DropFunnels

is the all-in-one business website solution.
No code. No plugins. No nonsense.
Start Building Your Next Funnel Today
Frequently Asked

Questions?
This site is not a part of Facebook and/or Google Inc. Additionally, this site is NOT endorsed by Facebook and/or Google in any way. FACEBOOK is a trademark of FACEBOOK, Inc.
Copyright 2023 | DropFunnels LLC | ALL RIGHTS RESERVED