Automate Your Entire Sales Process with

DropFunnels
How many hours do you spend every day manually following up with potential customers?
You can simplify, automate, and improve your entire sales process with DropFunnels Pipelines. DropFunnels is an end-to-end sales funnel solution. Our Pipeline functionality enables you to keep track of every step of your sales process, automatically follow up with leads, ensuring nobody falls through the cracks.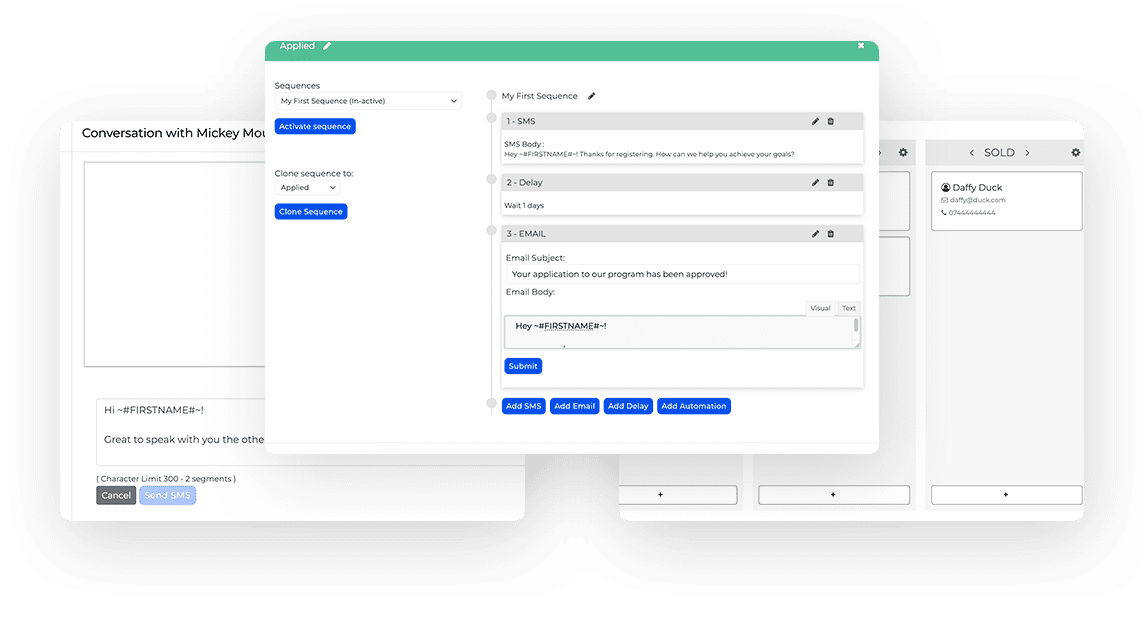 What is a

CRM

and why do I need one?
A CRM (Customer Relationship Management) System is a tool that keeps track of leads and customers. Businesses can use it to track sales, segment leads and automate follow-up. With DropFunnels, you can make the most of your funnel by integrating it with a CRM pipeline. Once a customer opts in, you can alert your sales team or automate a follow-up sequence for the next steps. This helps your sales staff become more effective by knowing exactly where each lead is in the buying process, allowing them to close more deals!
See How a CRM Pipeline Works
Think about your customer journey. Imagine you have created a lead magnet that is bringing in traffic and building your email list. You want anyone who gives you their contact information to feel taken care of. Automating follow-up, nurture sequences, and onboarding doesn't have to be complex. The DropFunnels CRM Pipelines make it easy to plan and automate your sales process. Let's walk through an example together.

Your ideal customer visits your lead generation landing page after hearing about you. They are impressed with what they see and sign up for your webinar or newsletter. They want to know more about what you have to offer. CRM Pipelines are the easiest way to give them what they want - the next step. And the faster you can follow up, the more likely you are to close a deal.

Automatic Follow Up via SMS or Email
When you set up a pipeline sequence in DropFunnels, you know your customers are taken care of. As soon as the lead clicks the "Submit" button, you can automatically send them an SMS with a link to the next step. It might be your webinar, a free download, or a booking page on your calendar.
Whatever next step you want them to take, you have just put it in the palm of their hands. The goal is to make it easy for them to move forward. You can also set up reminders for your sales staff to contact your warm prospects while you are still fresh in their thoughts.
A responsive sales team is an effective sales team. Why not give them all the tools they need to succeed?

Customer Moves Forward (or Doesn't)
From there, the customer will either take the next step or they will not. Categorize your leads based on their behavior using the visual conditional logic in our pipelines. A warm lead can get a thank you message and information about a bonus offer.
A developing lead may get a follow-up sequence in a few days to check whether they are still interested. DropFunnels makes it easy to time your messages perfectly, without bombarding a new lead.
Customers who have already purchased from you can be the first to know when your next big product launches. You can build as many CRM pipelines as you like for each offer. You can even connect 3rd Party Apps to your DropFunnels Pipeline using Zapier.

Personalized Onboarding and Retention
If you are a course designer or coach, you know how important it is to stay in touch with your clients. Having automatic reminders delivered to clients or students saves you time each week.
You can check in with them to see how they're doing, remind them of essential points for your next session, or even send them a survey to get feedback. Automatically customize these messages, emails, and outreach calls using our visual CRM pipelines.
DropFunnels allows you to save internal notes. This can help you remember details from each customer's call or communication. You can even access a history of all communications between you and the client, saving you time for each follow-up.
Easily Automate

Unlimited CRM Pipelines with DropFunnels
A CRM pipeline allows you to track the entire customer experience, from initial contact, to conversion. This helps you to track each stage of your lead process.
You can spot any bottlenecks that are stopping clients from completing a sale.
By automating this process, you save time and resources across your organization.
Doesn't that sound better than manually tracking down and following up on every lead?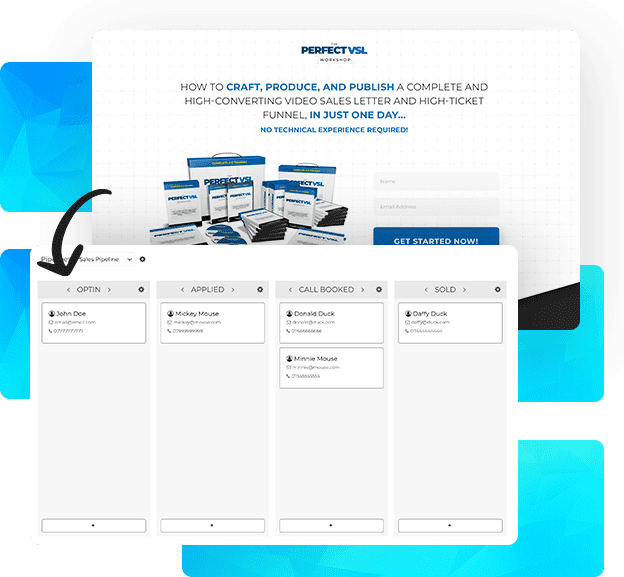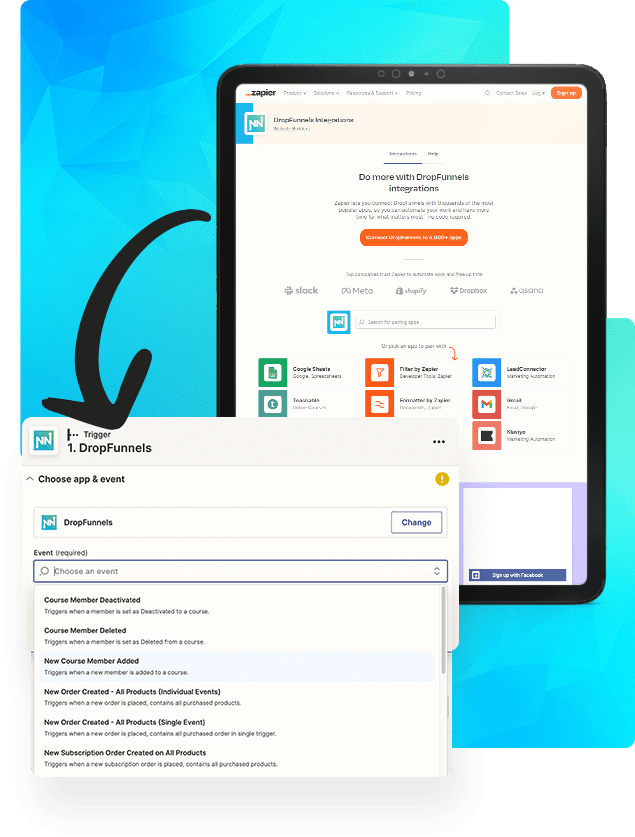 Simple SMS, Email, and Zapier

Integrations
SMS messages have a 97% open rate. DropFunnels connects seamlessly with Twilio to automate your SMS sequences.
You can also use DropFunnels with your current autoresponder or use our native email follow-up functionality.
If you want to automate your sales process using Zapier, we've got you covered. We offer a native Zapier integration with automation for new leads, closed deals, and more.
One Click

Pipeline Sequence Cloning
You don't have to build each nurture sequence from scratch. You can:
Clone a sequence in one click and add it to a new pipeline or pipeline stage.
Easily customize each step and message.
Program time-based delays to make sure that you're sending your messages at just the right time.
Learn from your trends to make your messaging work for your business, not against it.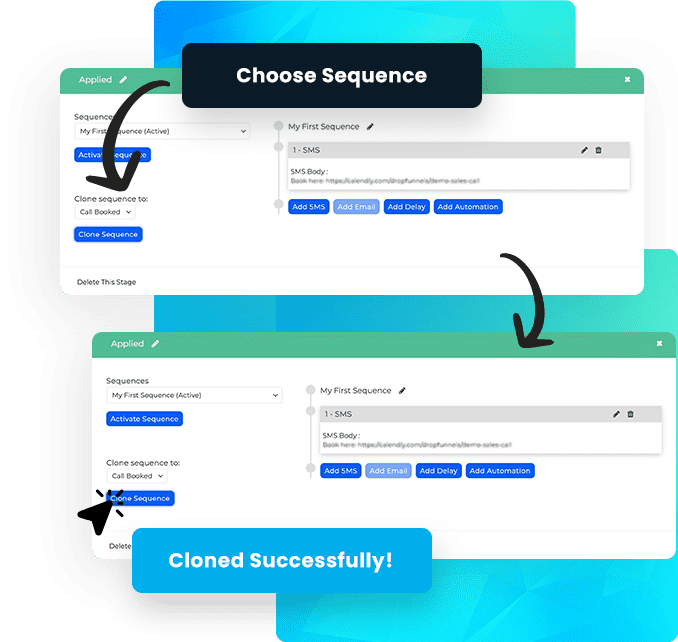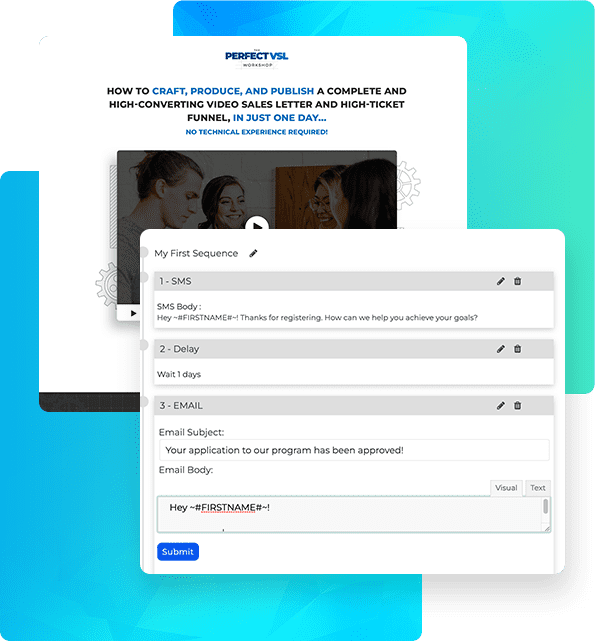 Automate

Responses To Leads.
One of the primary benefits of a DropFunnels CRM pipeline is that it automates your lead response process. This makes it simpler to keep on top of qualified prospects.
You can reply to leads with automation while you are still fresh in their minds.
This ensures that no lead gets lost, which is good news for your sales team.
DropFunnels enables you to assign leads to follow-up sequences directly from your pipeline, be it warming up cold leads or enrolling clients who haven't heard from you in a while.
Establish

Strong Relationships
Successful automation shows your consumers that you value their time and experience. CRM automation provides a streamlined and professional flow for your customers.
Free up your time and set up appropriate follow-ups that are specific to each lead and their goals.
Send personalized emails that concentrate on specific aspects of your company.
Segmenting your leads boost conversion depending on where they are in your funnel.
For example, if a lead has recently seen a certain page on your website, for example, you can set up an automatic SMS and/or email sequence dedicated to that offer.
This enables more tailored interactions between your company and leads. Fast and personalized messaging boosts engagement, relationship building, and the likelihood of conversion.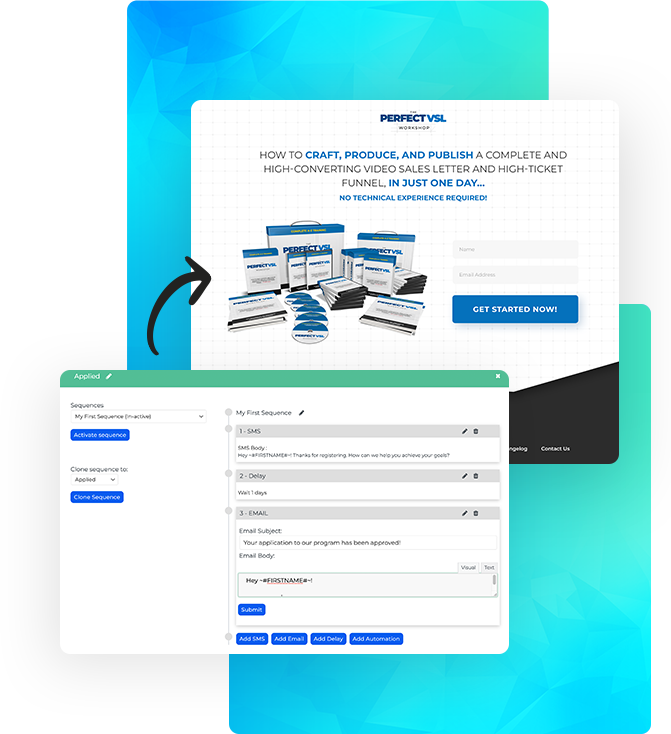 High-Quality, without breaking the bank.
If one tool can do the work of ten, then why should you buy the other nine?
DropFunnels CRM Pipelines
Frequently Asked

Questions?
This site is not a part of Facebook and/or Google Inc. Additionally, this site is NOT endorsed by Facebook and/or Google in any way. FACEBOOK is a trademark of FACEBOOK, Inc.
Copyright 2023 | DropFunnels LLC | ALL RIGHTS RESERVED