Your

Website

is Your First Impression
Don't miss out on potential sales and leads. Customers today don't wait more than a few seconds for a site to load. Nor do they just randomly come by your site by mistake. Use DropFunnels to make sure that your site is fast on any device and optimize to maximize traffic through both paid AND organic methods. Use our professional website designs to build authority with your customers. Start today to maximize your revenue... without code.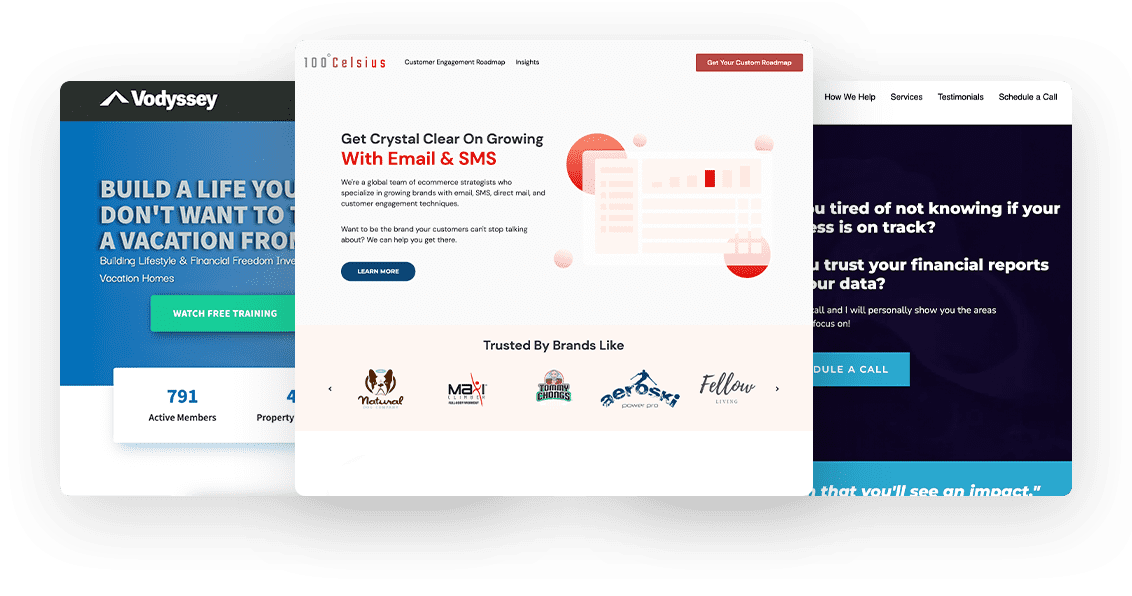 What common

website mistakes

drive customers away?
Do you know your website's "bounce ratio" is? The "bounce ratio" of a site is a measurement of how often and how fast prospects click on your site and then... immediately leave. To put it bluntly - you do not want a high bounce ratio! Here are some reasons your customers could be running away from your website.

Slow Page Load Times. With how fast society expects things to happen for them these days, if your site takes too long to load - goodbye customer!

Poor Design or Bad Navigation. Expectations for high quality design is at an all-time high. If your site is hard to navigate or an eye sore - your customer is leaving.

Outdated Content or Broken Links. If your site isn't updated regularly and the design, links, or content feel outdated - you're losing money!

No Authority or Social Proof. Your prospects need to see your expertise demonstrated. If you're omitting powerful persuasive tools, your site won't convert.
DropFunnels websites offer professional templates, drag-and-drop elements, and a powerful editor. Bonus features include: analytics, SEO optimization, and easy integrations. Adding customer reviews, testimonials, and third-party certificates build your credibility online. At DropFunnels, we make it easy to stand out as a leader in your industry. Read more about our website building features below.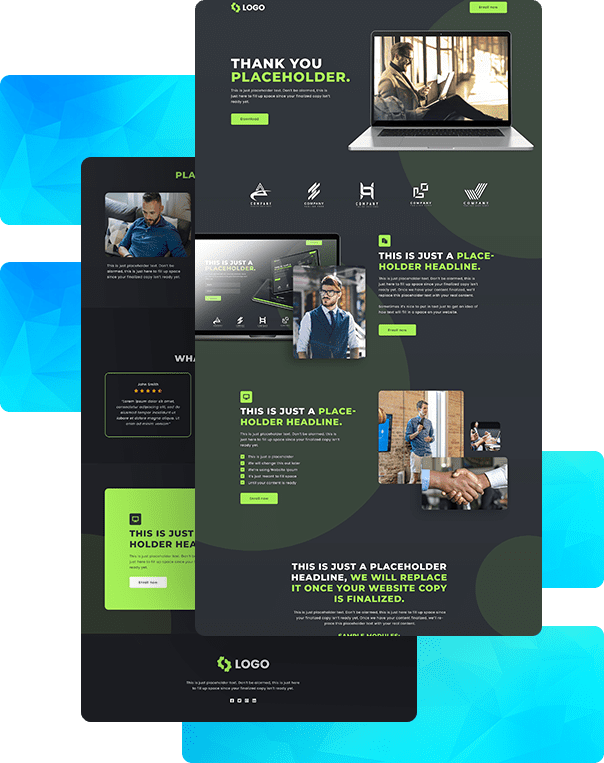 Professional

Website Design
Visual design is both an art and a science that takes years to master. Whether your font is hard to read, the colors are too distracting, or your images are pixelated… bad design is an immediate red flag to most buyers. It's important to make your website accessible for people of all abilities. DropFunnels takes the guesswork out of website design in 4 ways.
DropFunnels provides a massive library of modern prebuilt templates. These designs are proven to drive sales and build authority. Just swap out the text and pictures to match
your business.

DropFunnels provides DFY services, removing any guesswork. Our 7-figure team can professionally design your site for you, along with your blog, and course by simply joining the DropFunnels Ultimate Plan.

DropFunnels maintains a network of experts to help you build your site. This team of certified funnel builders is trained in best practices for visual design and business automation. They can take your dream website and make it a reality.

DropFunnels offers industry leading support 24/7. Our support team is second to none. If you need help, simply submit a ticket and our team will quickly respond to provide you with the support you need. Additionally, you have access to free trainings monthly to aid you on your entrepreneurial journey.
Simple Navigation

+ Funnel Flow
Don't make your website visitors work too hard to pay you! A good website should guide a user to making a purchase in less than 3 clicks.
No one should be hunting for your offers or your call booking link. Your clear call to action should be included above the fold on your website and your menu must be easy to navigate.
The DropFunnels Ultimate plan includes a pre-built site, blog, and course.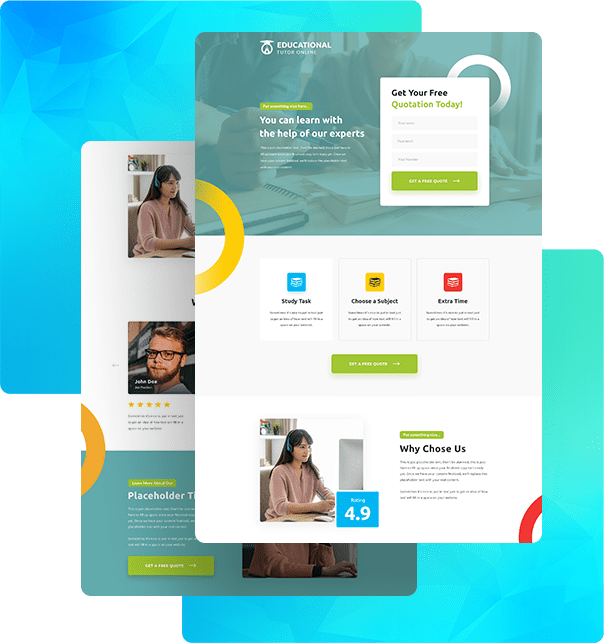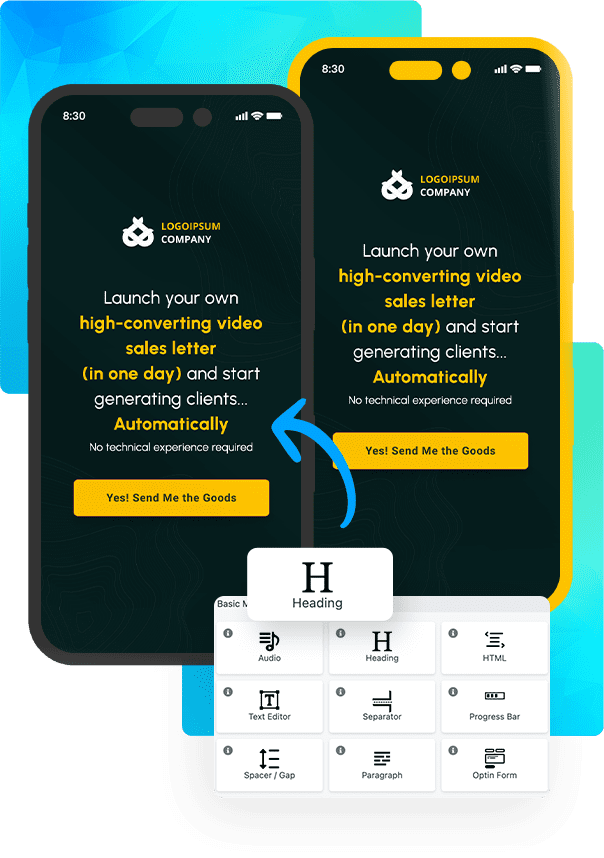 Mobile Optimization

+ Responsive Design
Sure, your website looks great on your computer, but did you check to make sure that it flows well from your phone? What about other people's phones and tablets?
Every device has a different screen size. It's important to make sure that your site is seamless, no matter where your customers find you.
DropFunnels' widget-based page builder gives you the tools to optimize your site for any device or internet speed. Our tool automatically resizes large files to optimize load times.
Responsive design improves your SEO and reduces your bounce rate. You can even remove certain modules on mobile devices, if that particular section only makes sense on a desktop browser.
Updating content +

posting blogs
Updating your website doesn't have to be a chore with DropFunnels. It's important that you keep things fresh with new offers, services and blog articles. While some website builders make this difficult, DropFunnels takes the pain out of updating your site.
You can easily duplicate pages, update your photos and text, and guide customers to new funnels or online courses. If you need to update a broken link or change an existing URL, it takes no time at all on DropFunnels.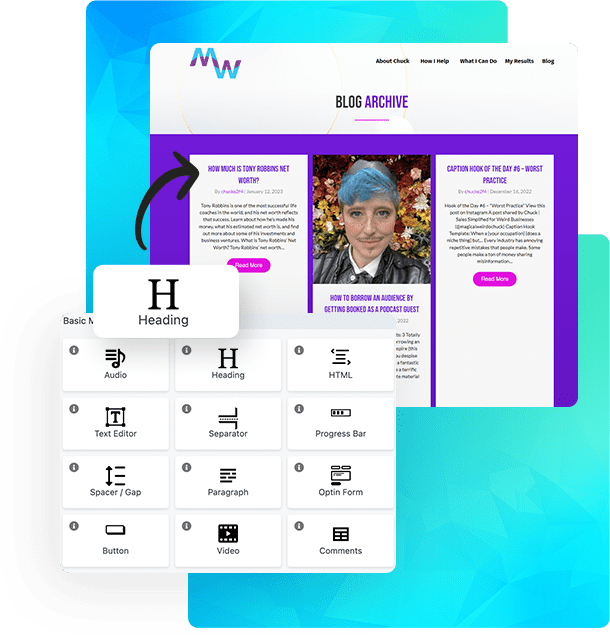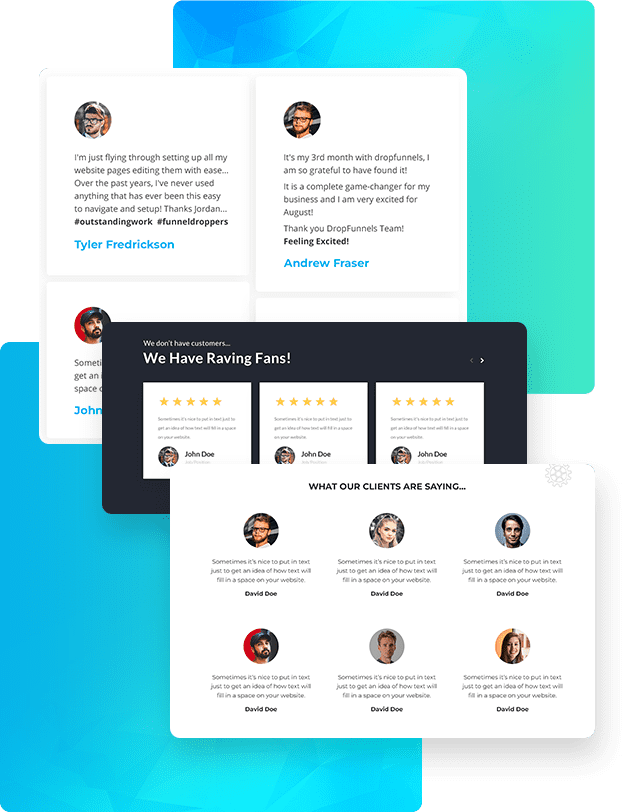 Customers should be able to trust that the website and its services are credible. If there are no trust signals, customers may not trust the website and may quickly leave. Make sure you are building your know, love, and trust factors by sharing your origin story, as well as your successes and triumphs.
Trust signals on a website can include:
Social proof and customer testimonials

Third-party accreditations, such as certifications, awards, and recognitions

Traditional media and podcast appearances

Its rankability on Google (higher ranked sites instantly are more credible)
DropFunnels

is the all-in-one business website solution.
No code. No plugins. No nonsense.
Want to position yourself as an expert in your industry?
Frequently Asked

Questions?
This site is not a part of Facebook and/or Google Inc. Additionally, this site is NOT endorsed by Facebook and/or Google in any way. FACEBOOK is a trademark of FACEBOOK, Inc.
Copyright 2023 | DropFunnels LLC | ALL RIGHTS RESERVED