The Exclusive DropFunnels White-Glove, White Label Partnership
Your Brand, Your Community, Your Platform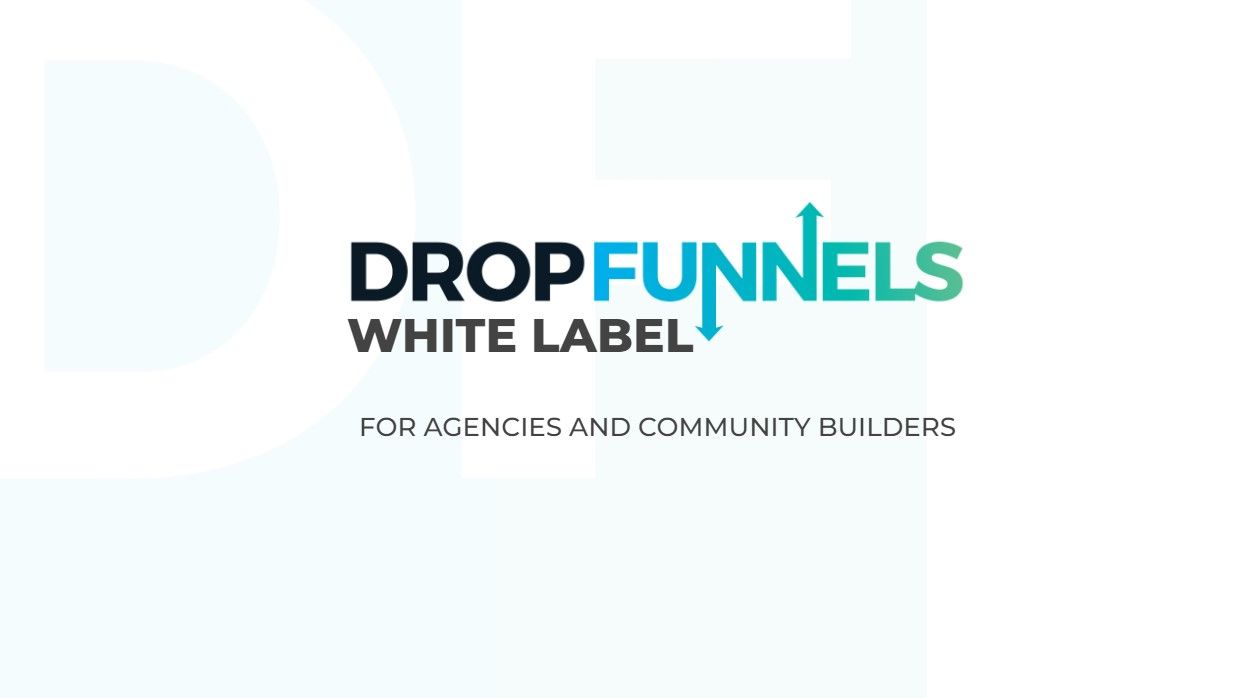 Build consistent monthly recurring revenue, maximize client value, increase retention, and own a marketing platform... without building one!
---
FOR AGENCIES:
White label solution, infinitely scalable
Tech, hosting, support included
Resell for pricing structure & plans of your choice
Starts at $20/site license, minimum 50 sites, scalable pricing available
WHITE GLOVE WHITE LABEL:
Done for you custom SaaS setup & Launch help
Done for you technical support! We staff and pay your technical ticketing department, up to 40 hours/month. Additional available as you scale.
White label support article site for users to follow tutorials
Starts at $25/site license, minimum 100 sites, scalable pricing
EXCLUSIVE and NON-DILUTED: Only 100 98 available currently
---
COMPARE:
If you're a Clickfunnels affiliate, you earn 30% commission, but also lose your customer base to external marketing. Based on a $97/m plan, instead of keeping 30%, you keep 80% - almost triple.
If you're using the Go High Level White Label, you may start on a base pricing plan, but as you climb in users, you may get a per license price increase notification. Surprise! By contrast, we're up front with the per license fee for full transparency.
If you're considering running a WordPress site farm or network, the initial investment can be minimal, but development costs can be significant. We handle the development, hosting, new features, and infrastructure for you, saving you hundreds of thousands over the life of your SaaS.
This site is not a part of Facebook and/or Google Inc. Additionally, this site is NOT endorsed by Facebook and/or Google in any way. FACEBOOK is a trademark of FACEBOOK, Inc.
Copyright 2021 | DropFunnels LLC
ALL RIGHTS RESERVED