AN UNRIVALED SYSTEM FOR DIGITAL MARKETERS
From: The Desk Of Jordan Mederich - Founder of DropFunnels
Re: How to EXPLODE your business while simplifying your life... NOW!
Let's keep it real...
Marketing online is HARD.
Don't let anyone tell you otherwise...
Traffic is expensive.
Audiences want instant gratification.
The market is getting more and more saturated.
And unfortunately for you...
You're still marketing like it's 2015. 
Using slow-loading and expensive "funnel builders"
(waiting for your comma awards lol)
SEO Optimized Funnels

Getting ranked in Google means you can increase your conversions and generate more sales

Domain Reputation

Build a brand everybody will know and love which means people will start noticing you, your authority with increase, and people will start trusting you

SLOW Page Load Speeds

Increased Page Load Speeds: 10x your conversions and that means you're sales will skyrocket

Capped Features

Build whatever you want and save thousands of dollars each month and cut all your subscriptions in half

Confusing Technology

Get your online brand running in to time which means you'll instantly start seeing sales and happy customers
But It's Not Your Fault...
You listened to the gurus.
They told you "you're one funnel away"
"You don't need a brand - you just need a funnel"
"Websites are dead, forget branding and organic reach"
Your Marketing (and You) Deserve Better
The Ultimate Online Marketing System
Finally - you can cancel your other marketing software subscriptions - and build your business on WordPress for insanely fast pages, organic traffic and sales, and a complete visual drag-and-drop funnel flow system to give you complete freedom.
You deserve BLAZING FAST Page load speeds
Painfully slow loading pages, believe it or not, has a MASSIVE NEGATIVE affect on your conversions, sales, and ability to scale. Facebook and Google have come out directly and said that every second of page load matters.
Amazon has found that for every 100 milliseconds of page latency, they can lose 1% in conversions. SEO Experts list page speed as a primary conversion and ranking metric.
At the end of the day - your slow pages and funnels are costing you BIG TIME in reach, leads, conversions, and sales. Period.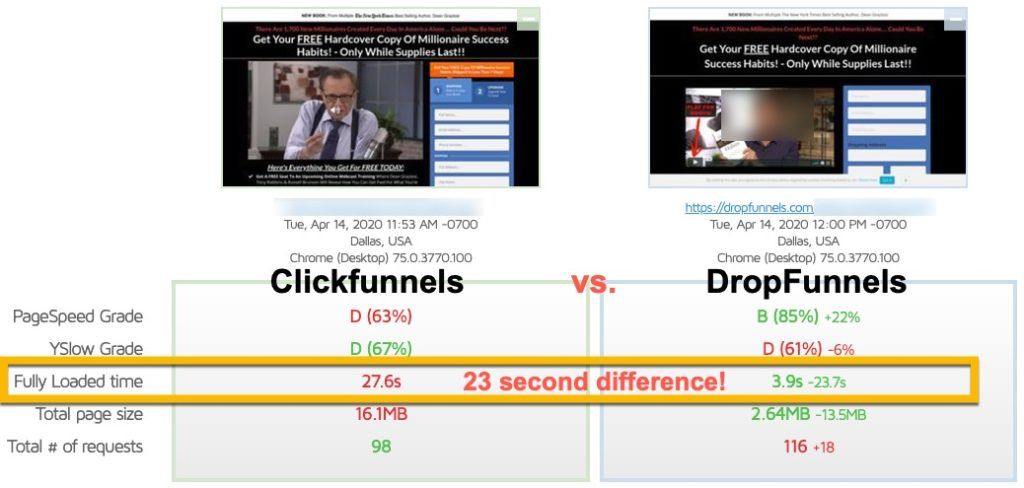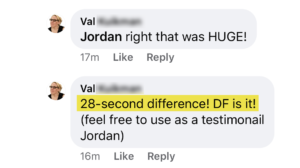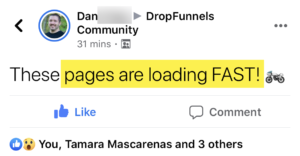 In fact - rebuild your current funnel in DropFunnels from any of the major funnel builder systems. It'll load faster, GUARANTEED!
You deserve FREE Organic Leads from an SEO Powered machine
What if your sales funnel could RANK IN GOOGLE?
DropFunnels is built with a super-powered version of the WordPress Infrastructure. Google says that "Sites built with WordPress are capable of ranking higher in search results because the CMS takes care of 80-90% of Google's crawling issues."
And now - it's not just your pages and posts that can get you shown on the front page...
For the first time, your SALES FUNNELS can be indexed by Google. This means FREE organic leads, sales, and high-intent customers for life.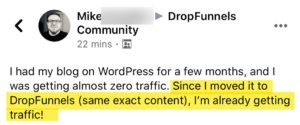 You deserve UNLIMITED EVERYTHING
You shouldn't be limited to the amout of funnels in your account, or the number of contacts in your database. Not cool.
There's nothing worse than constantly having to pay more to get more features. We do things differently.
Every DropFunnels member gets all features, unlimited, for life. The only difference in plans is the traffic load to your sites and funnels. We grow with you!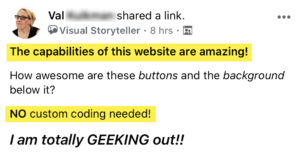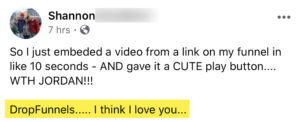 You deserve TOP-NOTCH support (along with an amazing Facebook Community)
Sick of 6-day response times and finding out they outsourced your support to Siberia? Again, in DropFunnels, we do things differently.
Our support staff and Facebook group are among the most active support structures available online today. Like, answers-in-minutes, kind of active.
Want answers directly from the Founder and CEO? He's in there everyday, answering your questions.
You deserve FULL Control - All In One
You are in the drivers seat. Finally, take full control of your entire brand online. Create incredibly powerful home sites with our professionally designed hybrid templates (for FREE). Deliver your irresistable offer and convert your visitors into lifelong customers... that will just continue to buy!
Essentially...
you deserve to be treated BETTER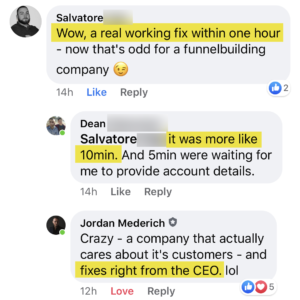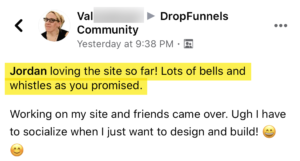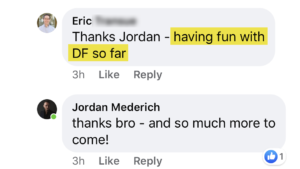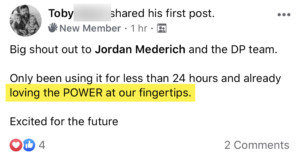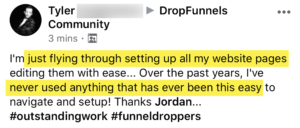 Make 2021 The Year You Finally Break Free and Build the Business of Your Dreams...